Main Crop
Alverstone Russet potato details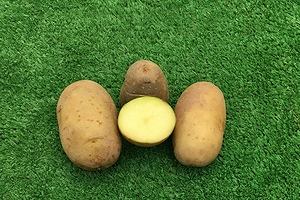 This Russet variety has a brownish coloured skin and pure white flesh. High yields have great storing qualities and all round use. Good flavour with a firm flesh.
Resistance :
Blight : Low
Scab : Low
Eelworm : Low
Tuber :
Skin : Brown
Flesh : White
Shape : round / oval
Copyright ©Dundry Nurseries all rights reserved.